Omniview Design presenta Golf Apartments, un complesso residenziale di alto livello adiacente a un famoso campo da golf a Glyfada, in Grecia. La forma articolata dell'edificio, con le geometrie giocose della facciata rivolta verso la strada, deriva da un'interpretazione dei regolamenti urbanistici locali, creando un wireframe che ingloba il volume. I balconi curvilinei, con direzionalità alternata, creano un ritmo vivace e alla moda sulla facciata. Questo ritmo si estende alle facciate laterali, incorporando le estrusioni architettoniche dell'edificio nello stesso linguaggio progettuale e dando un senso di movimento.
Omniview Design presents Golf Apartments, a high-end residential development adjacent to a famous golf course in Glyfada, Greece. The articulate form of the building, with playful geometries of the street-facing façade, is derived from an interpretation of local planning regulations, creating a wireframe that engulfs the volume. Curvilinear balconies, with alternate directionality, create a lively, fashion-forward rhythm on the façade. This rhythm extends to the side façades, incorporating the architectural extrusions of the building into the same design language, while providing a sense of movement.
Courtesy of v2com-newswire … Continua su / Continue on GlamourAffair Vision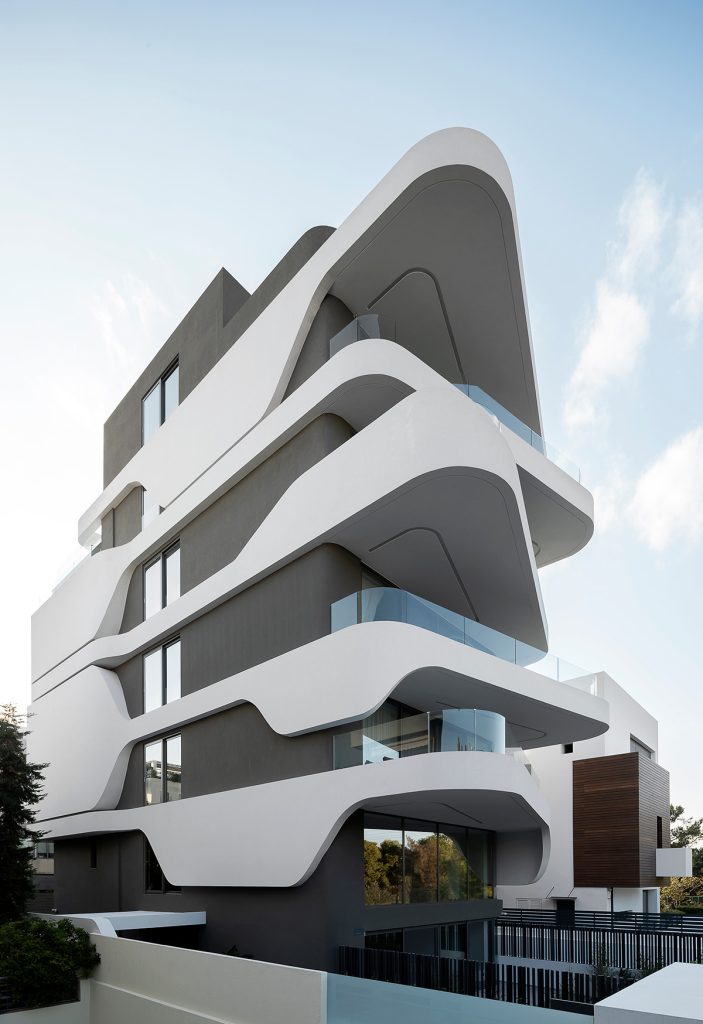 In una cultura dell'immagine afflitta da un eccesso di rumore visivo, il ritorno alla ricerca di concetti essenziali e al bisogno di emozioni inattese spinge generazioni di giovani fotografi, artisti e designer ad intraprendere vie spesso imprevedibili. GlamourAffair Vision sposta la sua "visione" e la ricerca verso questi orizzonti indefiniti.
In a culture of image afflicted by an excess of visual noise, the return to the search for essential concepts and the need for unexpected emotions pushes generations of young photographers, artists and designers to undertake often unpredictable ways. GlamourAffair Vision shifts his "vision" and the search towards these indefinite horizons.
Ringraziamo sinceramente tutte le persone che collaborano con GlamourAffair
We sincerely thank all the people who collaborate with GlamourAffair
---