Kourtney Roy è una nota fotografa, creativa, regista canadese, nata precisamente a Nothern Ontario nel 1981. Nel suo universo fotografico, la realtà si mescola con l'immaginazione. Si diverte spesso e volentieri a usare se stessa come modella, ritraendosi in situazioni che richiamano infine veri e propri fotogrammi di film. Osservando attentamente le sue immagini, infatti, non può non risultare evidente qualche somiglianza estetica con la fotografia di Guy Bourdin, anche nell'utilizzo dei colori, nonché coi film di David Lynch.
Kourtney Roy is a well-known Canadian photographer, creative, filmmaker, born precisely in Nothern Ontario in 1981. In her photographic universe, reality is mixed with imagination. She often and willingly enjoys using herself as a model, portraying herself in situations that finally recall real film stills. Looking closely at her images, in fact, some aesthetic similarities with Guy Bourdin's photography, including in the use of colors, as well as with David Lynch's films, cannot fail to become apparent.
Contenuto di / Content by Eleonora Anna Bove … Continua su / Continue on GlamourAffair Vision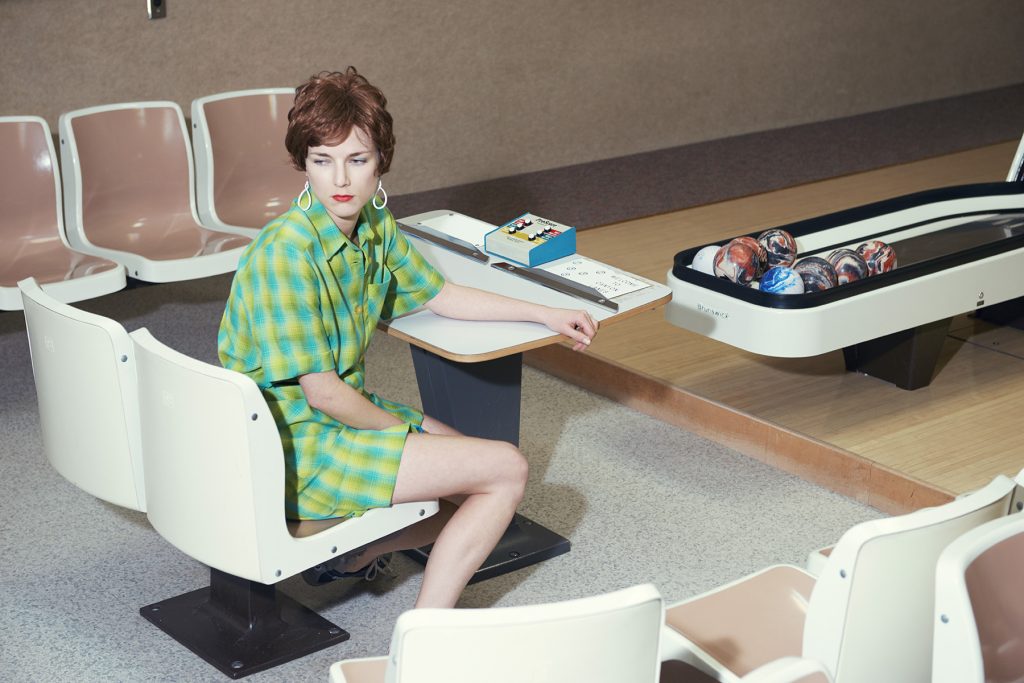 In una cultura dell'immagine afflitta da un eccesso di rumore visivo, il ritorno alla ricerca di concetti essenziali e al bisogno di emozioni inattese spinge generazioni di giovani fotografi, artisti e designer ad intraprendere vie spesso imprevedibili. GlamourAffair Vision sposta la sua "visione" e la ricerca verso questi orizzonti indefiniti.
In a culture of image afflicted by an excess of visual noise, the return to the search for essential concepts and the need for unexpected emotions pushes generations of young photographers, artists and designers to undertake often unpredictable ways. GlamourAffair Vision shifts his "vision" and the search towards these indefinite horizons.
Ringraziamo sinceramente tutte le persone che collaborano con GlamourAffair
We sincerely thank all the people who collaborate with GlamourAffair
---